Real-time Multi-scale Dynamic Traceability Analysis and Decision-supporting System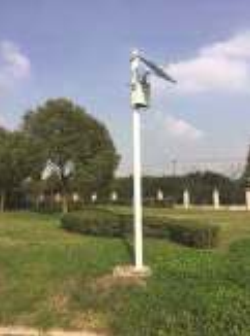 Real-time Multi-scale Dynamic Traceability Analysis and Decision-supporting System
Applicant:
Beijing Viready Technology Co., Ltd.
Country:
China
Technology Overview:
◎◎ Grid monitoring on VOCs, NH3, odor (such as H2S) and SO2 pollutants in industrial parks. ◎◎ Provides evaluation on source intensity, diffusion tendency, source appointment, regional total discharge, statistical analysis on emission data, GIS display and other functions. ◎◎ Adopts monitoring technology of IOT and sensor array to provide higher space-time resolution, and the better overall accuracy(>50%). Sampling duration is 1 minute.
Financial Features:
◎◎ The price for a single set of equipment is 100k-200k Yuan, depending on the monitoring targets. The cost difference for software acquisition, source appointment and modeling should not be ignored either.
Implementation Status:
◎◎ It has entered into the second phase since the actual monitoring project was carried out in the Second Industrial Zone of Jinshan District of Shanghai in 2016. Stability, accuracy and user friendliness of hardware and software of the system are further deepened through the summary of application experience and performance improvement of the first phase of the project.